Well, I'm just about finished getting "In Forgery Divided" ready for release. It's close enough I'm TEMPTED to set the release date as April 2nd, but, well, I'm really very terrible at setting schedules.  I always run late, and it always seems as if I'll NEVER finish.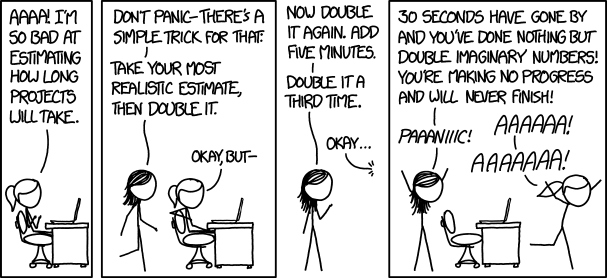 There are things that might delay me, however, like… oh… allergy season (I never used to be bothered by allergies, while everyone else in my family has had severe issues.  The last few years, however, I've started developing them, and they seem to hit me worse than they do any of my relatives.  Although possibly that's just because they're more used to dealing with them).  I've already lost several hours of work the past few days because my allergies were making it impossible to read off of a computer screen.
But… well, it might be out as early as April 2nd.  (It will NOT be April 1st, even if it's ready in time; I don't want to have people mistake the release for an April Fools gag)  And if it does run past that date, it won't be much longer.
Edit:  Comments closed due to spammers.  (I've had to close more posts because of spammers than I've gotten real comments.  Geez)